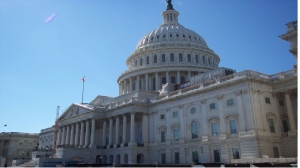 Washington DC (670 KBOI News) – In a show of unity, all four of Idaho's congressional delegation issued statements supporting President Trump's decision to scrap the nuclear agreement reached between former President Barrack Obama and Iran.
First District Congressman Raúl Labrador issued a statement saying he always opposed the agreement, because it would have empowered the world's largest sponsor of terrorism to acquire the world's deadliest weapon.
Second District Congressman Mike Simpson said he also opposed the agreement from the start, that it was flawed, and the United States needs to work with our allies to find a more effective and comprehensive response to the threat of a nuclear Iran.
Senator Jim Risch said the agreement was unacceptable because it gave Iran a direct path to obtaining a nuclear weapon, though at a slower pace.
Senator Mike Crapo said the agreement was so flawed, it gave Iran money to support terrorists in Yemen and Syria, threaten U-S allies in the region, and to pursue missile testing.