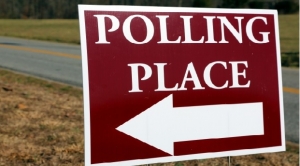 Boise (670 KBOI News) – This time tomorrow, the polls will be open across the state and Treasure Valley, and a lot of folks don't know where to go, or when to be there.
Not to worry, Ada and Canyon Counties have online resources to help voters find out where to go to cast their ballots.
In Ada County, you can go to adacountyelections.com…while there, you can plug in your address to find out where your polling place is, get information on the candidates, and even keep up with the latest returns.
In Canyon County, go to canyonco.org/elected-officials/clerk/elections. You'll get much of the same information there…where to vote, see a sample ballot and so on.
This reminder, Nate will be live at the Riverside Hotel tomorrow night from 9:00 'til 11:00, and the 670 KBOI News Team will be in the newsroom, working to bring you the returns as they come in.
For other Treasure Valley counties, click below: