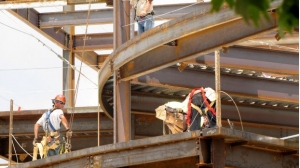 Boise (670 KBOI News) – The Treasure Valley is growing like crazy, but is it sustainable? According to a Washington DC think tank, the answer is no.
BoiseDev.com publisher Don Day says a report from the Brookings Institute says Idaho isn't producing enough of a STEM-skilled workforce to attract manufacturing jobs, so instead, we're getting a lot of lower-wage service sector jobs.
"The growth in jobs is coming primarily in healthcare, hospitality, and government," said Day.  "Those three sectors don't actually contribute to any net exports from the Valley, they're more focused on current residents.  So it's essential to look for ways to boost industry that builds something."
Perhaps even more shocking is that the median wage in Boise has fallen 6.3% since 2007, and more people are living in poverty in the Treasure Valley than before the recession.
Click here to read Day's article.
— Jay Howell, 670 KBOI News